The Most Famous Quotes: motivational ,celebrity & Famous Latin sayings
PostedAt: Thu, May 13, 2021 3:04 PM
Are you looking for famous quotes? To get you started, here are some of the most popular famous motivational, celebrity, Latin Quotes in history. Successful people don't become that way overnight. What most people see at a glance—happiness, wealth, a great career, purpose—is the result of hard work and hustle over time.

Quotes are a wonderful way to be inspired and express yourself, and some of them have become popular in their own right.

You may have heard a few popular sayings all your life and have no idea who said them first.So, take a look at these famous people's quotes and sayings and discover some new favorites today.

Motivational quotes and motivational sayings have the incredible power to transform our perspectives on life. This is why I find them so fascinating and important in our search for success.
Motivational Quotes to Inspire You to Be Successful
To be successful, you have to use each day as a chance to improve, to be better, to get a little closer to your goals. It might sound like a lot of work—and with a busy schedule, next to impossible. But the best part is, the more you achieve, the more you'll want to do, the higher you'll want to reach. So as long as you have the hunger for achievement, you will always have the power within you to accomplish it.
Use your aspiration, drive and desire—along with these motivational quotes to make it happen.
The Best Way To Get Started Is To Quit Talking And Begin Doing.
-Walt Disney
When the going gets tough, the tough get going.
-Joe Kennedy
Opportunities don't happen, you create them.
-Chris Grosser
To accomplish great things, we must not only act, but also dream, not only plan, but also believe.
-Anatole France
We are what we repeatedly do. Excellence, then, is not an act, but a habit..
-Aristotle
The future belongs to those who believe in the beauty of their dreams.
-Eleanor Roosevelt
Tell me and I forget. Teach me and I remember. Involve me and I learn.
-Benjamin Franklin
The best and most beautiful things in the world cannot be seen or even touched - they must be felt with the heart.
-Helen Keller
It is during our darkest moments that we must focus to see the light.
-Aristotle
Whoever is happy will make others happy too.
-Anne Frank
10 Motivational Quotes About Strength
Strength does not come from winning. Your struggles develop your strengths. When you go through hardships and decide not to surrender, that is strength.
-Arnold Schwarzenegger
If it doesn't challenge you, it doesn't change you.
-Fred DeVito
A dream doesn't become reality through magic; it takes sweat, determination and hard work.
-Colin Powell
Every night her thoughts weighed heavily on her soul but every morning she would get up and fight another day, every night she survived.
- R.H. Sin
Still, I rise.
-Maya Angelou
The best thing you can do is MASTER the chaos in you. You are not thrown into the fire, you ARE the fire.
-Mama Indigo
Flowers grow back even after the harshest winters. You will too.
-Jennae Cecilia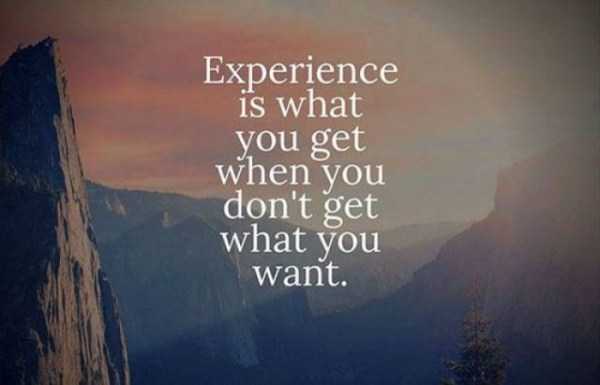 Life has many ways of testing a person's will, either by having nothing happen at all or by having everything happen all at once.
-Paulo Coelho
Be strong enough to let go and wise enough to wait for what you deserve.
-Unknown
It's okay to be a glowstick: Sometimes we have to break before we shine.
-Jadah Sellner
10 Positive Motivational Quotes
What is coming is better than what is gone.
-Unknown
Dwell on the beauty of life. Watch the stars, and see yourself running with them.
-Marcus Aurelius
Attitude is a choice. Happiness is a choice. Optimism is a choice. Kindness is a choice. Giving is a choice. Respect is a choice. Whatever choice you make makes you. Choose wisely.
-Roy T. Bennett
Do something today that your future self will thank you for.
-Unknown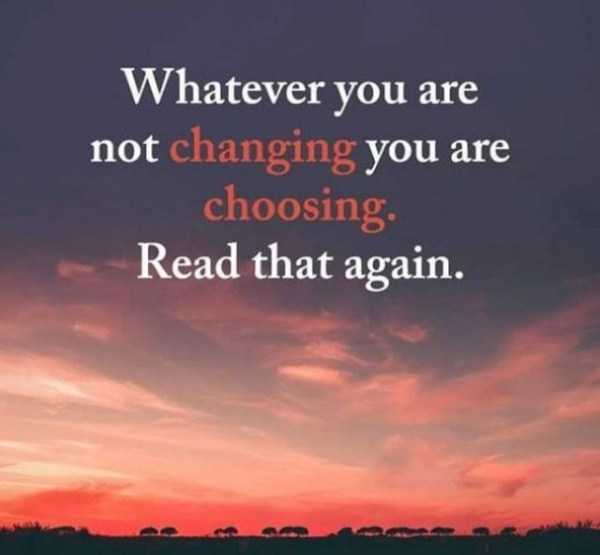 The greatest weapon against stress is the ability to choose one thought over another.
-William James
It takes nothing to join the crowd. It takes everything to stand alone.
- Hans F. Hansen
Your mind is powerful. When you fill it with positive thoughts, your whole world will change.
-Unknown
Your only limit is your mind.
-Unknown
Stop being afraid of what can go wrong and start being positive about what can go right.
-Unknown
The difference between who you are and who you want to be is what you do.
-Unknown
celebrity Famous Quotes
The greatest glory in living lies not in never falling, but in rising every time we fall.
-Nelson Mandela
The way to get started is to quit talking and begin doing.
-Walt Disney
Your time is limited, so don't waste it living someone else's life. Don't be trapped by dogma – which is living with the results of other people's thinking.
-Steve Jobs
If life were predictable it would cease to be life, and be without flavor..
-Eleanor Roosevelt
If you look at what you have in life, you'll always have more. If you look at what you don't have in life, you'll never have enough
-Oprah Winfrey
If you set your goals ridiculously high and it's a failure, you will fail above everyone else's success
- James Cameron
Life is what happens when you're busy making other plans.
-John Lennon
Spread love everywhere you go. Let no one ever come to you without leaving happier
-Mother Teresa
Always remember that you are absolutely unique. Just like everyone else.
-Margaret Mead
Don't judge each day by the harvest you reap but by the seeds that you plant.
-Robert Louis Stevenson
Latin Famous Quotes
Not to know what has been transacted in former times is to be always a child. If no use is made of the labours of past ages, the world must remain always in the infancy of knowledge.
-Marcus Tullius Cicero
Braccas meas vescimini!
-Rick Riordan
Non est ad astra mollis e terris via.
-Seneca
Draco Dormiens Nunquam Titillandus/
-J.K. Rowling
All hope abandon, ye who enter here.
-Dante Alighieri,
Pulvis et umbra sumus.
- Horace
There's no such thing as dead languages, only dormant minds.
-Carlos Ruiz Zafón
YRonan's smile was sharp and hooked as one of the creature's claws.
-Maggie Stiefvate
I totally carpe-d the snot out of this diem!.
-Jerry Scott
Ostendes tuum et ostendam meus?.
-Maggie Stiefvater
These motivational quotes are just the beginning of your journey into becoming more motivated. Whether you're looking to accomplish a massive goal or complete a project, these motivator quotes can help remind you why you're doing it. The most important thing to remember is that the greatest source of motivation will come from you. It's time to go get what you deserve.