The List of 11 Best Manga to Read as of 2021
PostedAt: Wed, Sep 15, 2021 7:28 PM
Welcome Manga Fans to this recommended list of the best and good manga series that you should read!
The Complete Guide to the Best Manga Series to Read as of 2021
Manga is a Japanese comic that has been adapted for reader audiences. These comics are usually about superhero stories, romance, isekai, and other genres like comedy or horror. Manga Books or Series can be categorized into different genres, which can make it easier for readers to choose the right comic for them.
So, for people who love reading manga, we dug deep into the Japanese culture, in order to bring you The following titles that are actually are the best manga to read as of 2021:
11. Nobeless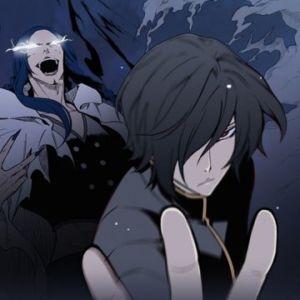 Author: Son Jae-Ho

Genres:

Action, Adventure, Comedy, School, Supernatural
Well, as an anime fan, I really liked very much the adaptation of Nobeless, although they didn't cover all that's going on within the manga series.
The story overall depicts: Rai – after being frozen for 820 years – awakens to find himself in a high school. Co-founded by Frankenstein, his servant, Rai is given the chance to start again as a student. But his peaceful days with other human students are soon interrupted by the mysterious attackers called "Unions".
---
10. Spy x Family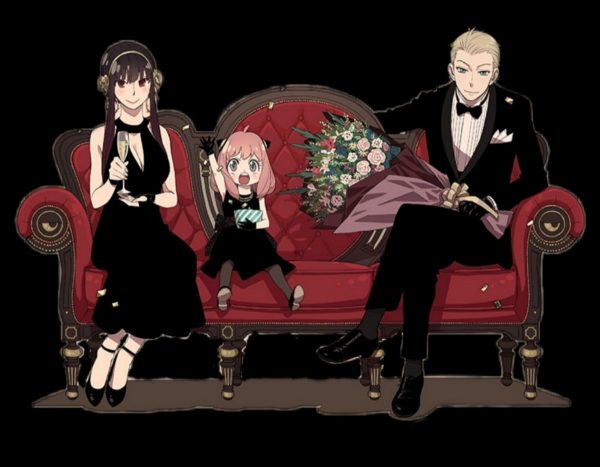 Author: Endou Tatsuya
Genres: Action, Comedy,
Spy x Family manga series is among the best graphic novels to read in 2021, The story follows a master spy nicknamed Twilight has spent his days on undercover missions and all for the dream of a better world. So one day, he's got a particularly difficult new mission from command. He must form a temporary family and start over. It's about a one-of-a-kind family! A Spy/Action/Comedy Manga where the protagonist is tasked with forming a temporary family to fulfill his mission!
---
9. Moshi Fanren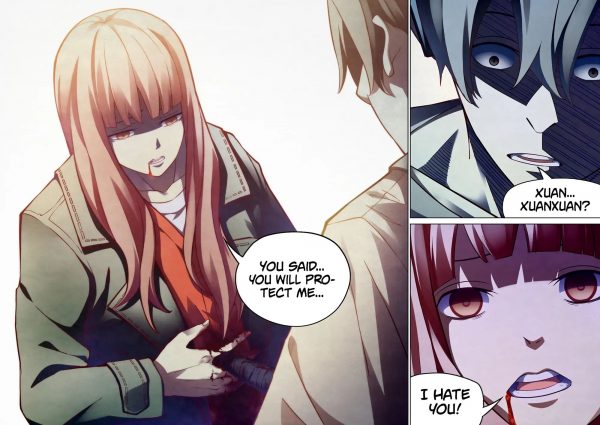 Author: Amazing Works
Genres : Action, Horror, Shounen, Supernatural, Manhua,
If you Like Tokyo Ghoul, you will absolutely fall in love with Moshi Fanren, which is an action-horror manga that follows Zuo Tianchen, the only living human in a zombie-infested city. Just when he thought he would never die, his soul returned to that fateful day before those zombies took over 10 years ago. He swore this time, he'll protect the people important to him and make it back with his past lover. A lot of obstacles await him. Soar into the memories of his next ten years and watch him go through them alone!
---
8. Boys Run The Riot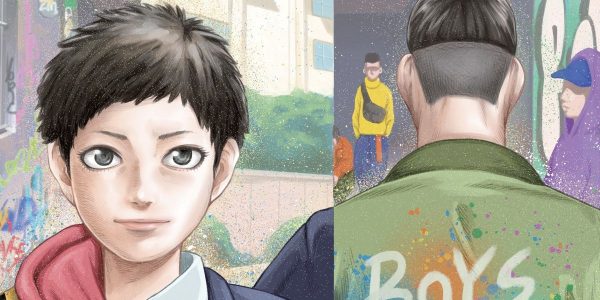 Author: Gaku Keito
Genres: Drama, School, Slice of Life, Psychological, Seinen, Gender Bender
The BOYS RUN THE RIOT manga series has caught the attention of many Japanese fans. It is set at a school and follows the story of Ryo is a transgender teen who finds solace from the expectations and anxieties of life by escaping into street fashion This is amid the greatest, heart-warming, fictional manga stories that have been making waves in Japan and will now inspire readers all over the world!
---
7. Days On Fes
Author: Oka Kanato
Genres: Music, Slice of Life
Japanese manga comic book is very popular all over the world. But the music-themed series is still a little bit underrated. However, Thanks to the author Oka Kanato who makes Days on Fes is actually One of the most well-known music manga series.
This favorite Manga story follows Otoha Yamana was about to have an amazing time when he took Kanade Sora to their first rock festival. That experience led them into a new life of rocking out!
---
6. Blue Flag – Unrequited High School Love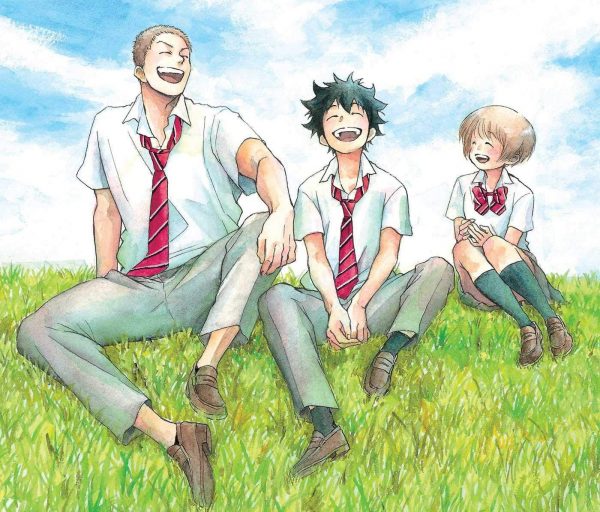 Author: KAITO
Genres: , School,
It can be sweet and bittersweet when you find love in high school. You've been friends for years, and now you'll both graduate – it's time for them to confess their deep love.
This is a romance manga that follows Futaba Kuze, who is Taichi's embarrassing classmate, who he doesn't like. She has feelings for another guy, Toma Mita, who is a star athlete in the class. The two eventually start dating. This results in sweet interactions between the two and also makes you emotional enough to cry.
---
5. Mousou Telepathy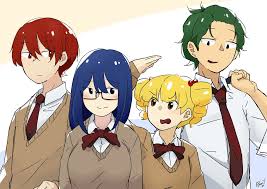 Author: NOBEL
Genres: Comedy, , School, Super Power
One would think that the ability to read other people's minds would be incredible, but for Ayako Nakano, it has been nothing but a curse. Knowing other person's thoughts, as well as what they expect from her, has made it very difficult for her to find any semblance of privacy and often left her exposed and vulnerable.
Because of her mind-reading ability, she will find out that Toda-Kun is full of wild fantasies about her!
4. Hell's Paradise: Jigokuraku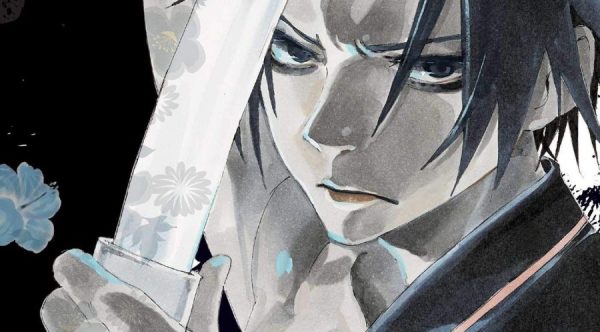 Author: Yuji Kaku
Genres: Action, Adventure, Mystery, Supernatural
Hell's Paradise Jigokuraku is one of the best manga series on our list. Written by Yuji Kaku, This comic really deserve an anime series as soon as possible!
It tells the story of Gabimaru the Hollow, who is one of the most ruthless assassins to come out of Iwagakure. He's ruthlessly powerful, but a betrayal results in him getting sentenced to death. It seems hopeless for this protagonist of the story, but he is determined to make it out of this unimaginable situation. One way to achieve his goal is by traveling to a hidden island and getting its elixir. Were he to fail in this journey, God knows what would happen.
---
3. Fire Punch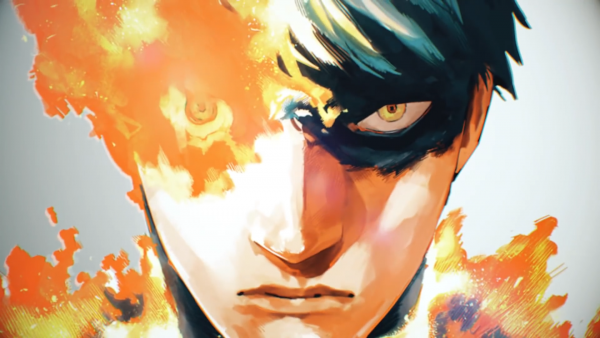 Author: Fujimoto Tatsuki
Genres: Action, Drama, Mystery, Psychological, Supernatural, Thriller
Fire Punch is a Japanese manga series written and illustrated by Tatsuki Fujimoto. The story chronicles the life of Orphaned Siblings Agni and Luna, like the Ice Witch who cursed their world, who are two of the "blessed" humans with special abilities. Not all blessed people are nice though. With another of their kind attacking Agni and destroying the orphans' village, Agni knew he had to survive, so he could get revenge.
---
2. Chainsaw Man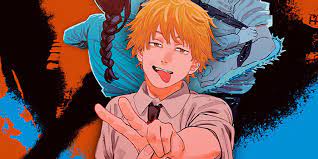 Author: Fujimoto Tatsuki
Genres: Action, Adventure, Demons, Shounen
The hype is real as Chainsaw Man is getting an anime adaptation of the same manga title.
the story depicts: Being a broke young man and a chainsaw dog demon results in becoming Chainsaw Man! This story really shows how great the power of friendship can be. Poor Denji had a rough life until he met Pochita, his pet chainsaw dog. Now they're living in the city and chasing devils together! He's still got a lot to learn about devil hunting though, but luckily he has Pochita!
---
1. Solo Leveling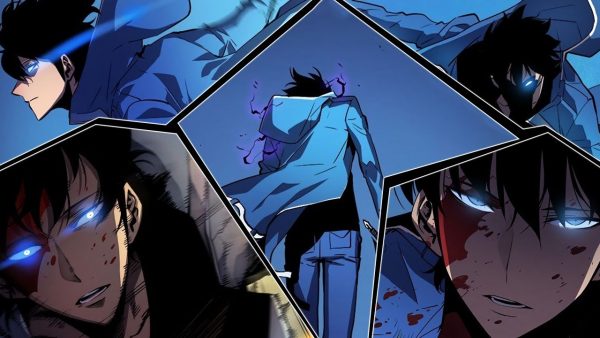 Author: Chugong
Genres: Action, Adventure, Fantasy
Solo Leveling is one of the best Korean action/adventure manga that you should read. It is adapted from the web novel, "Only I Level Up" by Chugong, and is set in South Korea, In a world where portals opening up to different dungeons filled with bloodthirsty monsters, people with powers took on the role of "Hunters". When things go wrong in Sung Jin-Woo's life, he has no choice but to level up as a mighty Hunter and bravely enter a dungeon.